Here are some of our guests and their catches here at Clondanagh Cottage Angling Centre in Tulla Co Clare, Ireland. Please wait for all the images to load!
Mark on East Clare Lake
Denis with nice tench East Clare.
Olly Samways on the river
Johnny with great pike East Clare Lake
Bream on Clondanagh Lake
Johan from Belgium. Bream on East Clare Lake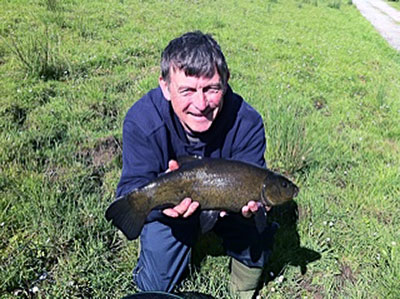 UK angler Chris with tench from East Clare Lake

Johnny and Dirk nice catch from East Clare river

Denis with fine pike East Clare Lake
Sunset on Clondanagh Lake
UK Angler Mark with fine bream
Dirk from Belgium with Rudd at East Clare Lake
Mervyn on the River
Dieter with Pike East Clare Lake
Anglers Paradise - our self catering house - Glendree Cottage
Johan at East Clare Lake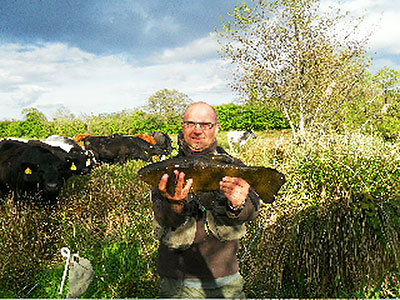 Mark From Antwerp with great Tench East Clare Lake
Denis with another fine tench
UK angler Mark Samways with nice river catch
Mervyn with pike East Clare Lake
Dorothy (centre) with Val and Trevor King from
"Kings Angling Holidays" on a recent visit to Clondanagh
Landing the net!
Denis with another great pike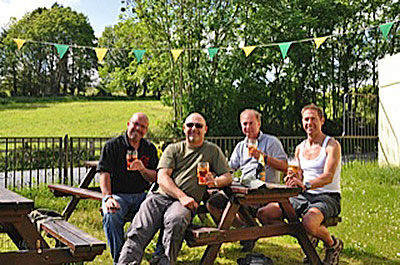 Here for a good time - not for a long time!  Dirk, Mark, Kris and Johnny enjoying the lovely Irish weather!!
East Clare river fishing

Catch and Release
Fishing makes you thirsty!
Paul, Dave Gerry and John in Minogues front bar!
And this is Dieter!!